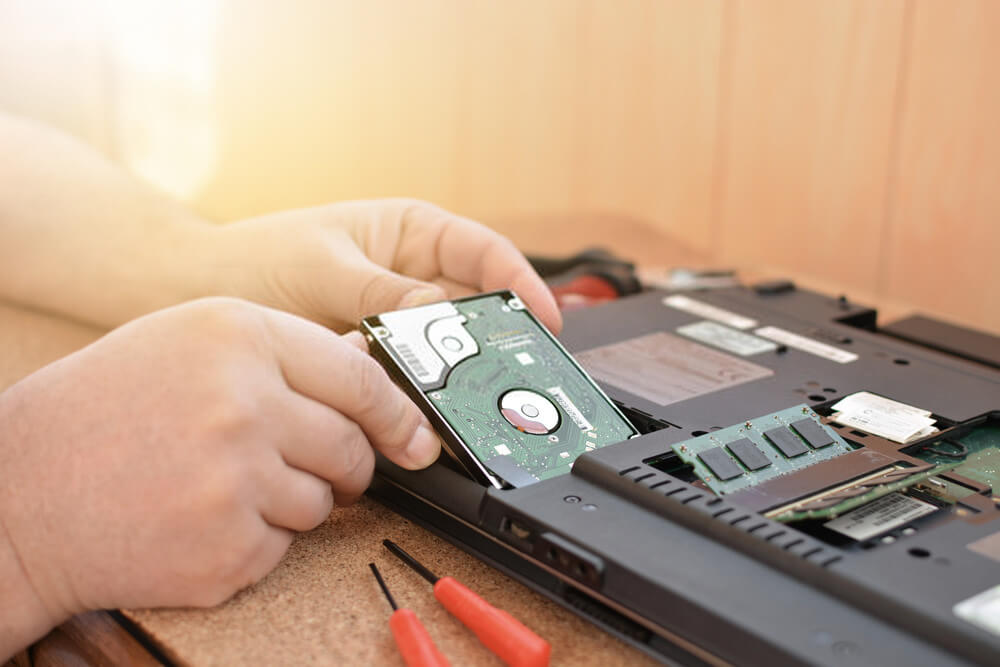 7 Best Tool Kits Sets For Computer Repair
When most people think of building or repairing a computer, they imagine hours spent installing parts and soldering wires. In reality, it's not as complicated or as time-consuming as one might think - even if you think you don't have the technical skills!
The hardest part about creating or upgrading your desktop system is probably researching components and reading reviews for your parts list and finding the best prices. But once that's done, it can be put together rather quickly, especially compared to other household DIY projects! 
In the past, you used to be able to fix your computer with just the bag of screws from home improvement, and a nut driver or two. Well, that doesn't work anymore! Today's computers and gadgets are manufactured in such a way that sometimes specialized tools and exotic screwdrivers are needed just to get things opened up properly. 
Using the Correct Computer Repair Tools
When you need to fix your computer, the right tools matter. You'll want a good set of screwdrivers and other pry-related items to do some serious repair work on delicate components like graphics cards or motherboards - but not just any old wrench will do!
Armed with the right tools, almost anything can be opened: even cases containing delicate components like cameras or microphones. That's why using appropriate tools like plastic spudgers and speciality tool kit designed especially for delicate components in mind make such sense when faced with any type of repair-related issue
Basic Tools of a Computer Repair Kit Set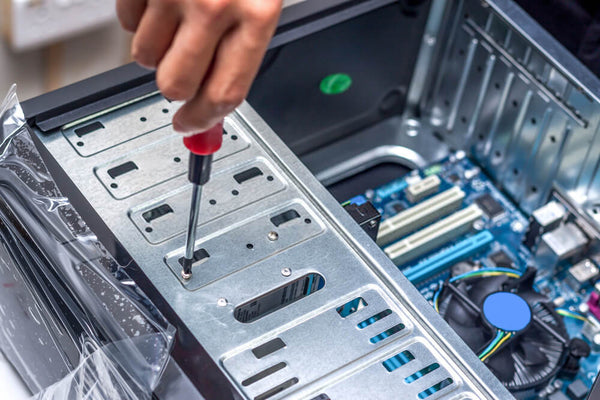 A great computer repair kit is a must-have for any tech. There's no doubt you'll need this in order to fix your PC at home, or if someone else has broken it and can't figure out how on their own!
All of them should provide the basic tools needed to get started when fixing up an old laptop from scratch (or restoring one after a crash).
1. Screwdrivers
Screwdrivers are the workhorse of hardware. A good one will be tough and comfortable, with a well-designed handle that allows you to line up screws in tight spaces without hassle or risk of dropping them! Many modern screwdrivers have interchangeable bits so it's easy as pie for any project size and magnetized tips so that tiny screws can be held in.
2. Tweezers
Tweezers are an essential tool for anyone who wants to get into hard-to-reach spots with their computer. There are two considerations when using the tweezers: first, they need a stable grip and second, if they are spring-loaded, to make sure there's enough spring force so that it won't close on its own during use. Some tweezers are also ESD proof meaning any electro-static discharge won't affect picked-up components.
3. Pliers
Pliers are versatile tools that can be used for a variety of pulling, gripping, twisting and cutting jobs. Plier types include needle-nose or long-nose, which help you in tight spaces and when working with tiny components like jumpers and switches; diagonal cutters to slice through the insulation on wires etc., so it's important not only know the difference between them but also have one tool for each function!
4. Anti-Static Wrist Strap
If you want the peace of mind that comes from knowing your sensitive electronic components won't fry in an instant, then get yourself an anti-static wrist strap. The wrist strap protects your components by limiting or discharging the amount of static electricity that naturally builds up around you. If anything were to happen while working on a computer, at least there is some protection for those expensive electronics from accidental hand contact!
7 Great Computer Repair Tool Kits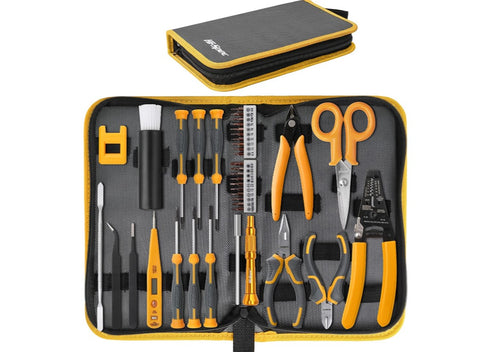 The Hi-Spec electronics repair kit is not only useful for computer repair, but it also can be used on laptops, mobile phones, game controllers and other gadgets.

It is equipped with; versatile pliers/cutters, precision screwdrivers, S2 Steel Precision driver bits and accessories that can be used to open, repair, disassemble or install electronic gadgets with ease.
Do you work mostly on IOS devices?
It comes with compatible Pentalobe driver bits to open iPhones and MacBooks, while you can use the Torx and Philips bits for all other devices.
Now you can fasten, unscrew, pull, strip and cut wires with precision with these tool kit.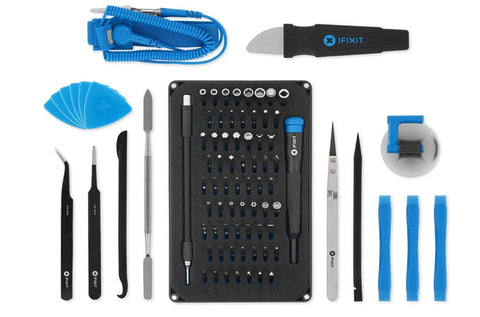 When you open up the iFixit Pro Tech Toolkit, it's like opening your personal toolbox. With everything conveniently tucked away in one place and easy access through its compartments; there are no excuses for not being able to fix whatever might go wrong with any computer or electronic device!
The kit includes a range of tools that are perfect for fixing modern gadgets. The handle magnetizes the driver bits when attached. It can then be used to work in hard-to-reach areas with ease thanks to its flexible extension. The Torx bit assortment has various sizes so you will find one suitable.  Plus there's Pentalobes included for owners of Apple products.
The iFixit lifetime warranty is a sign of quality. It's expensive, but if you own an Apple device and want the best tools for fixing it then this kit will be your go-to resource!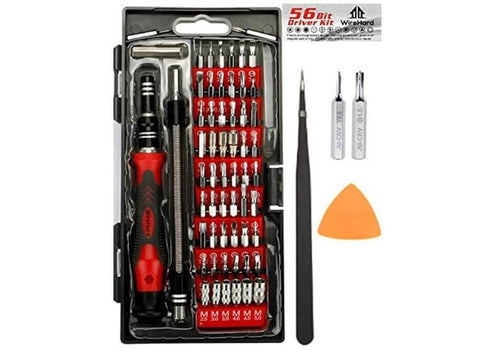 WireHard's precision computer and smartphone toolkit is a great alternative to expensive professional-grade tools. This portable box contains various multi-speciality bits that can be used for virtually any job on the go!
It has an extendable rod that can reach deep into tight spaces, and a flexible shaft for precise contact anywhere you need! The rotating driver handle is soft rubber coated so holding on feels great as well as improving stability when turning bits.
The kit is a great way to have all of your screwdriver bits in one place, and with so many options available you will never be without the perfect tool for any job.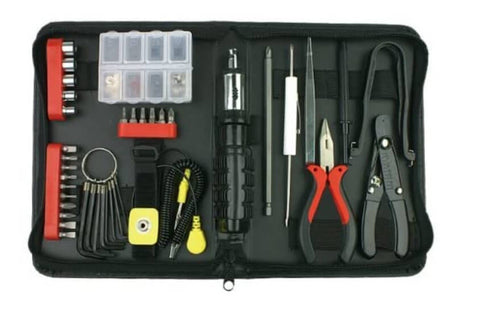 This extensive toolkit is the perfect way to get your fix or repair! Whether you want help with computer systems or graphics cards, this 45-piece toolkit is just packed! it has pliers, wire cutters, ratcheting bit handles, jumpers, washers and screws in addition to other essential accessories like zip ties. Everything fits nicely into a compact bag.
The Rosewill kit is perfect for those of us who are not professional builders or gamers. It's durable but light enough that you can move it around easily, making this an excellent tool to have in your home workshop!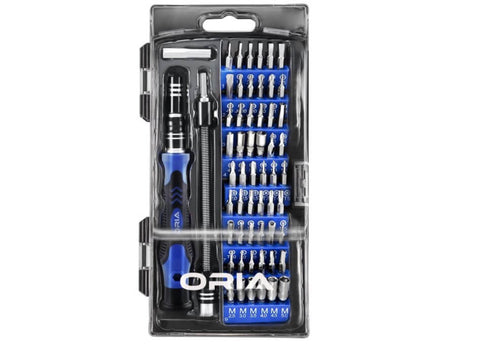 The ORIA precision screwdriver set is the perfect addition to any DIY enthusiast's toolkit. With 56 different types of bits and other essential items, this 76-piece kit will have you prepared for anything that comes up in your next project or repair job!
It also includes a static electricity wrist band which makes it safe when working with delicate components - so no more worrying about frying components by accident while trying to fix something at home! It comes equipped with sturdy metal spudgers that will get covers and bezels open in no time.
You can't go wrong with this kit! The bits are all packaged in a compact Velcro case, and considering its price, this is an excellent choice for occasional computer repairs or other DIY projects around your home.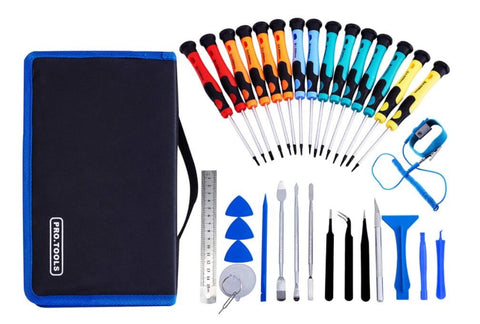 This high quality 33 in 1 multi-function toolset is lightweight, portable and has a compact design that makes it easy to carry with you wherever. Its set of ergonomic screwdriver handles fits like the hand of an expert so there are no worries about getting tired or imprecise screw turning. The multipurpose screwdriver set comes equipped with high-quality material that will prevent corrosion and wear
The metal spudger is the ultimate tool for opening stubborn enclosures whereas the plastic spudgers are perfect for not making scratches or marking any plastic, making it suitable to work on tricky parts like battery holders and screen protectors!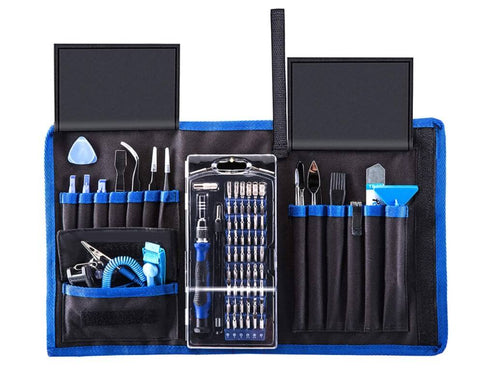 You'll never have to be frustrated by a stubborn screw again with this 82 in 1 precision screwdriver set! Repair cell phones, iPads, iPhones and other electronic devices effortlessly. With its magnetic extension shaft, screw driving is easy in deep positions and narrow areas.
The best tool for the job is always at your fingertips with its extensive set of repair tools like spudgers, tweezers and ESD wrist strap. Lightweight and compact design, this kit includes a complete variety of speciality bits to fix just about any problem you might face out there.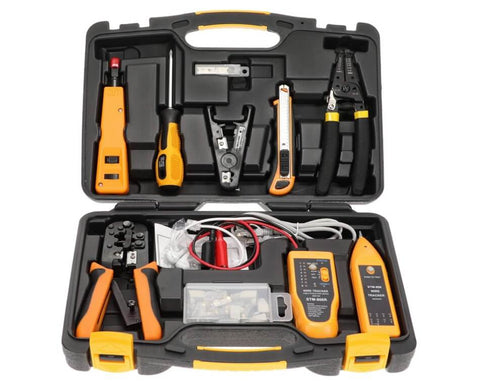 The InstallerParts 15-in-1 Network Tool Kit is made for the savvy network installer. Whether you're a professional or an amateur, this tool kit has everything that'll help make installing networks easy and effective! With so many different tools at your disposal, make repairs on cables with ease and terminate computer connections in just seconds. The possibilities are endless when using these awesome devices as they get work done quickly while saving time to boot.
Conclusion
The best tools to have around are those that can be depended on for any job. This professional-grade Cat5 and 6 cable testers will get your work done quickly, efficiently, cleanly - without risking an installation nightmare or expensive mistake! The materials are durable so you don't worry about them getting damaged easily when in use; plus they come with a hard carrying case too.
Related Article: 10 Tools Every Woman Needs in Her Toolbox