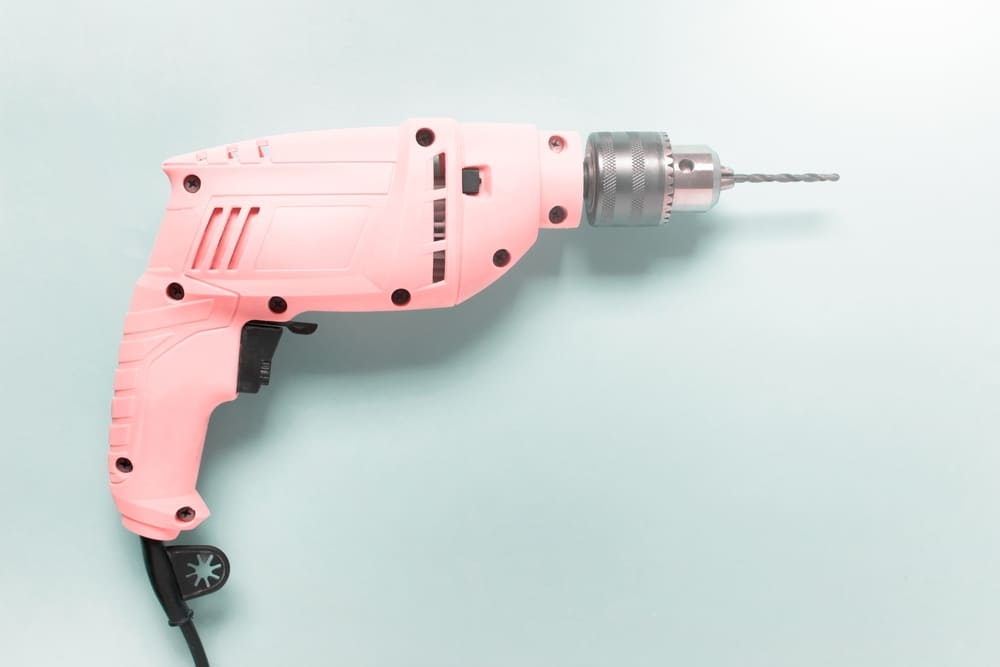 Who Makes Pink Power Tools? (5 Top Brands)
The color pink has a long history, dating back hundreds of years. It is believed that early humans used pink pigments from natural sources such as berries, flowers and rocks.
Today, the color pink is still widely popular and often used in a variety of settings. In fact, many brands whose products cater predominantly to women use pink. This is because pink is traditionally seen as a feminine color and blue is seen as a more masculine tone.
Here are 10 tools every woman should have in her tool box
Hence, designers often make use of this color theory concept in their product designs and marketing materials. However, pink is no longer solely associated with femininity; it can also convey qualities such as love, compassion and hope.
In fact, there are many Tool Brands that use pink in their designs and marketing materials, as the color conveys different meanings to different people. Here are five top Power Tool Brands that make use of pink in interesting ways.
If you're looking for some great pink DIY tools, look no further than Hi-Spec. Their new line of pink tools is perfect for anyone who loves this vibrant and cheerful color. This line has an array of products, from hand tools to power screwdrivers and drill-drivers, that will suit anyone's needs.
Related: 5 Factors To Consider Before Buying a Cordless Pink Drill
 What's great about these tools is that they haven't been changed in terms of functionality. The only difference is that they come in a fun and festive pink color. This is perfect for anyone who wants to add some personality to their toolbox. Whether you're a beginner starting out or a seasoned enthusiast, these tools are sure to make your DIY projects even more enjoyable.
So if you're looking for some great pink DIY tools, be sure to check out Hi-Spec. You won't be disappointed!
The Work Pro brand is known for their line of high-quality tools. Whether you are needing a hand tool or a power tool, Work Pro has you covered. Not only are their tools top of the line, but they are also affordable. You can shop for Work Pro tools online, making it easy to get the tools you need without ever having to leave home.
Work Pro's product engineering and quality assurance teams never rest, and they are always committed to making better tools. With a shared vision of making quality tools at an affordable price, Work Pro is a brand you can trust. When it comes time to do your next Weekend Warrior project, be sure to reach for a Work Pro tool!
Deko Pro Tools is a company that makes tools for DIY enthusiasts and professional contractors. They offer a wide range of tools, including power tools, hand tools, and construction tools. Deko Pro Tools also offers a wide variety of accessories, including blades, drill bits, and saws. One of the great things about Deko Pro Tools is that they offer high-quality tools at an affordable price. 
Their tools are made with the average person in mind, so they are easy to use and understand. Deko Pro Tools is also known for their customer service. If you have any questions or problems with your tools, their team is happy to help. Whether you're a beginner or a pro, Deko Pro Tools has the right tool for you. Check out their website today to see their full line of products!
ThinkWork is a company that specializes in hand and power tools. Their products are well-known for their quality and durability, and they have passed the ISO-9001:2000 international standard quality system certification. In order to meet the needs of their customers, they are constantly exploring and innovating new products. Their slogan is "think hard, work smart", which reflects their commitment to providing their customers with the best possible products and services. 
They promise to stand behind every product they sell and to provide their customers with the best possible prices. Whether you're looking for a new set of tools for your home workshop or you're a professional contractor, ThinkWork has the tools you need to get the job done right. 
If you're looking for a hand tool brand that has a good reputation due to its high-quality products and excellent customer service, Cartman Tools is a perfect choice. They manufacture products that are perfect for both casual or daily use, as well as professional use, so you can be sure you're getting the best possible tools. 
Furthermore, they are rarely known to disappoint and meet or exceed the expectations set by them in the market. Investing in tools from this brand is a wise decision, so don't hesitate. 
Conclusion
Today, the color pink is more popular than ever and is often used in a wide variety of settings. Pink can now be seen as a unisex color, associated with emotions such as love, compassion, and hope. 
 However, different people interpret the meaning of pink in different ways. This is why many tool brands make use of pink in their designs and marketing materials. By doing so, they can appeal to a wider range of consumers. 
 If you're looking for the best pink power tools on the market, look no further than the above Power Tool Brands