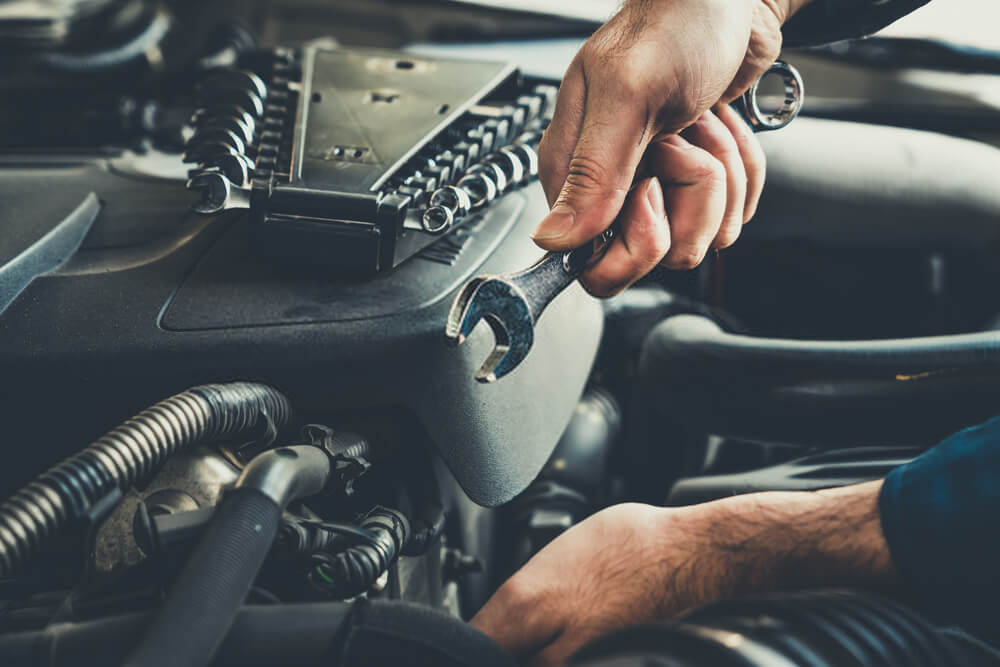 10 Car Repairs You Can Do Yourself to Save Money!
The DIYer can tackle many of the common maintenance and repair items on their vehicle.  While it is true that modern cars are extremely complicated and that some repairs require specialized knowledge and tools, there are still many jobs that can be handled at home.
Labor costs are often the biggest expenses with car repairs.  If you can do some work yourself, you are paying yourself: both in money and in experience!
Here are 10 jobs that the home mechanic can take on themself.  At Hi-Spec, we offer a wide variety of automotive tools tailor-made for the at-home DIYer which can make these jobs easier.
Related Article: Basic Toolkits For Car Maintenance
1. Changing Engine Oil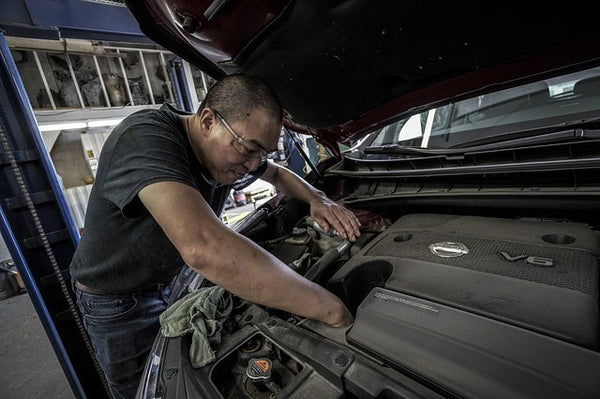 Changing an engine's oil is a straightforward task.  In a nutshell, oil from a warm engine is drained from the bottom of the oil pan and fresh oil is added before the engine is started again.
The most important considerations when changing your car's oil is to make sure you have everything you need before you get started.  Once the oil is drained, you won't be able to use your car to get more supplies until the job is done.
Make sure you check with your car's owner manual or dealership to figure out what tools, oil, and supplies you need.  Also, make sure you dispose of used oil safely and legally.
2. Rotating Tires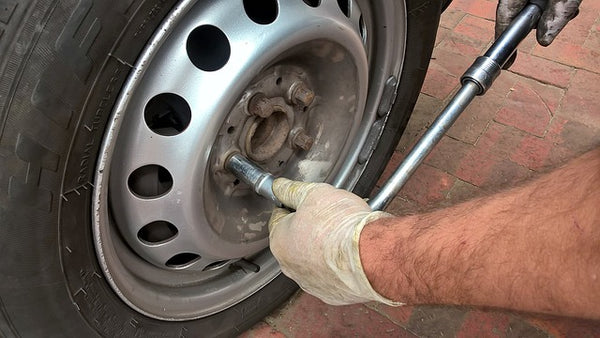 Regular tire rotations help keep your tires wearing consistently and increase their lifespan.  If you have the necessary sockets, wrenches, jacks, and jack stands, this is an easy at-home job.
If you invest in a torque wrench, you can even do the after-installation wheel end retorques yourself.  Rotating your own tires also allows you to get a look at the condition of your brakes, rims, and other components that are otherwise difficult to see.
3. Changing a Flat Tire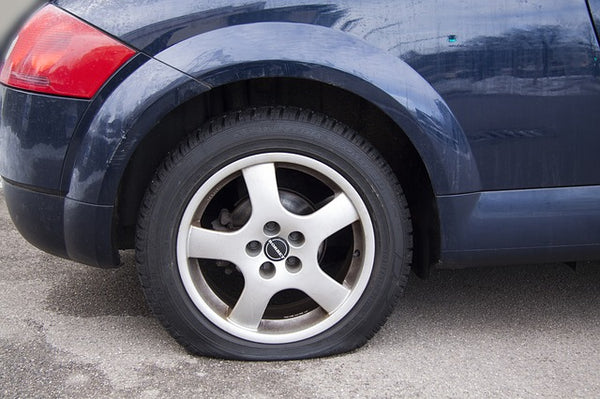 Knowing how to change a flat tire is an essential skill for a driver.  Even with mobile service trucks, changing your own flats can help you get out of trouble and back on the road.
You will need to carry the necessary tools in your car so you are ready for a flat tire change wherever you may be.  Your car may have all of the necessary tools and a spare, but make sure you inspect these items so that you know they are ready for use.
4. Replacing the Engine Accessories Belt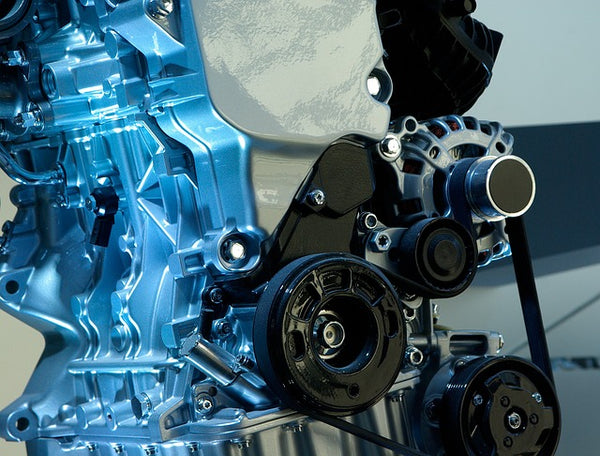 Replacing the engine drive belt can often be done at home.  On some vehicles this repair can even be done without tools.  This is a repair that should be done before the belt breaks, so make sure you regularly check your engine drive belt for cracking and other signs of wear.
On some vehicles, the engine belts are very hard to access.  This is a job that may have to be done by a professional on some vehicles, but there is no harm in trying it yourself first.
5. Checking Fluids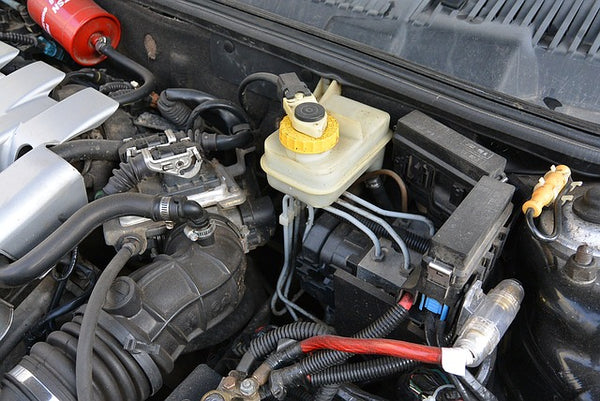 Checking all of the fluids on your vehicle is an important part of maintenance.  Many big problems can be prevented by regularly checking fluid levels such as engine oil, transmission fluid, coolant, brake fluid, power steering fluid, and the oils in other gearboxes like transfer cases and differentials.
Depending on the vehicle, you may need a jack and jack stands along with special sockets and wrenches to remove filler plugs.
6. Replacing Bulbs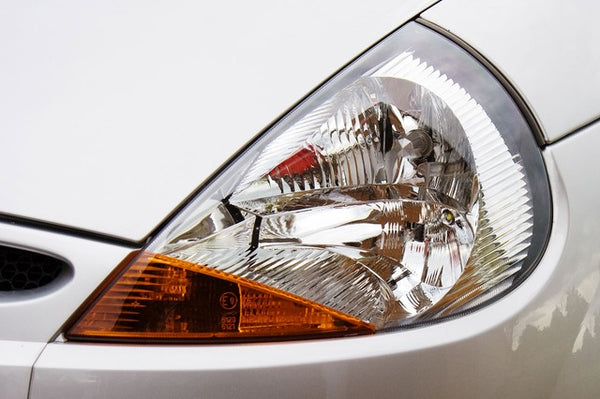 Most vehicle light bulbs are easily replaced by the DIYer.  If you have a light that is burnt out, you will likely be able to buy a new light and replace it quicker than having it booked in for service.
It is a good idea to carry some spare bulbs in your vehicle too.  That way you are prepared for light problems when out on the road.
7. Replacing Windshield Wipers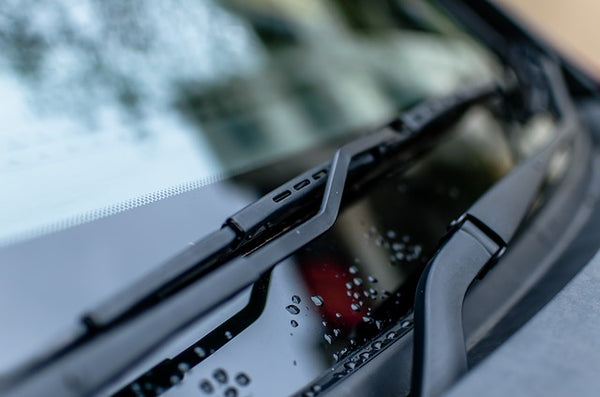 Windshield wipers can often be replaced without any tools.  Many replacement wipers also have adaptors in the kit that allow them to be used with most types of wiper arms.
Once you know how to replace your wiper blades we recommend you carry a spare blade in the vehicle for emergencies.  A damaged wiper blade can go unnoticed during nice weather and then causes problems at the time you actually need it.
8. Changing the Air Filter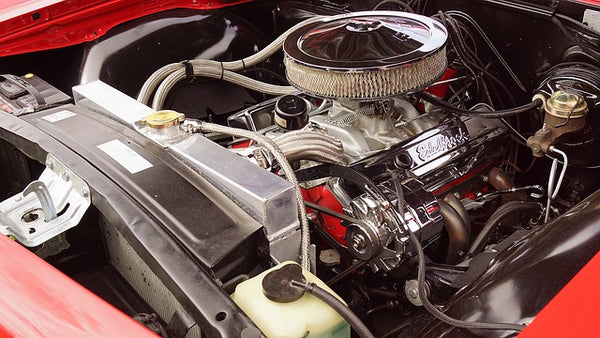 Most engine and cab air filters are easily accessible and quick to replace.  Even if you don't want to replace it yourself, it is a good idea to know how to access it for maintenance purposes.
If your defroster seems to be lacking power or your engine is struggling, a clean air filter just might be the new part needed to get your car back into working condition.
9. Replacing the Battery
Most cars have batteries that can be accessed from under the hood with few tools.  Just make sure you are careful when removing and installing the terminals and always wear eye protection.
As with changing your engine oil, you will need to follow your local regulations when disposing of the old battery.
10. Checking and Adjusting Tire Pressures
While tire pressure is easy to check, many drivers ignore it and run their tires at incorrect pressures.  This can lead to premature tire wear and even dangerous driving conditions if the tire is too full or too low.  Checking your tire pressures should be part of your weekly routine.  Make sure you check your spare tire too!

A tire pressure gauge should be carried in your vehicle so you can check your tire pressures regularly.  There are also portable air compressors you can buy which run off of your car's electrical system for filling your own tires.  A single emergency use will likely pay for the compressor so consider adding one to the emergency equipment you keep in your car.
Summary
All car owners benefit from taking on some of the maintenance and repair items themselves.  Learning how to do a few repairs will improve your understanding of all things automotive.
The more you know about cars the better able you are to make good used car purchases and double-check service shop quotes.  If you want to save some money, look into at-home car repairs.